Rodent Control Treatments
Rodents include the classification of rats, mice, bandicoots, and commensal rodents, which are live near man all the time. There will not be required for big introductions for rats, rodents, and mice, wherein everyone is aware of them and their nuisances. They transfer diseases of serious infections to people such as Weil's diseases, food poisoning, salmonella, toxoplasmosis et al.
Spider's process – we follow structured control strategies that include combined control treatments such as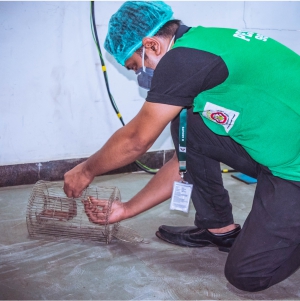 Baiting
Trapping
Proofing
Glue Fixing
It is proved that rats and rodents reproduce between thirty and eighty within a year. You can find their infestations in most of the places of your premises such as pipes, wooden boxes, wiring areas, and structurally damaged buildings et al.
Spider's process
Once after we receive your call to help you get rid of the rats and rodents, we come and detect the origin of their infestation.
Plan for the effective control treatment
Clean the origin premises
Imply the treatment and monitor regularly
Click here to know more about Spider's rodent control treatment, one of our executives will be in touch with you in short.